Awards, Exhibitions, and Recognition
2021 - Commission: Tell Me a Story - Commissioned by the University of St. Thomas in St. Paul, Minnesota for the Iverson Center for Faith. Read the St. Thomas news story here.
2019 - McKnight Foundation Artist Fellowship - Awarded a 2019 Artist Fellowship to support continued work on the Anastylosis Project. Read the media release here.
Spring 2019 - Solo Exhibition – Wriston Gallery, Lawrence University, Appleton, Wisconsin
Winter 2018 - Solo Exhibition – University of Northern Iowa, Cedar Falls, Iowa
Spring 2018 - "Displacement Displaced: Drawing on the Past", Paper and presentation for Architecture, Culture and Spirituality Forum
Spring 2017 - Public Lecture: Descent into Detail
Mellby Lecture, St. Olaf College, Northfield, Minnesota
Fall/Winter 2016 - Solo Exhibition - Mary Griep: Anastylosis Project 1998-2016
Flaten Art Museum, St. Olaf College, Northfield, Minnesota
Summer 2012 - Artist-in-Residence for the City of Salzburg, Austria at the Kunstlerhaus.
2010 - Featured in Minnesota Original, an arts magazine produced by Twin Cities Public Television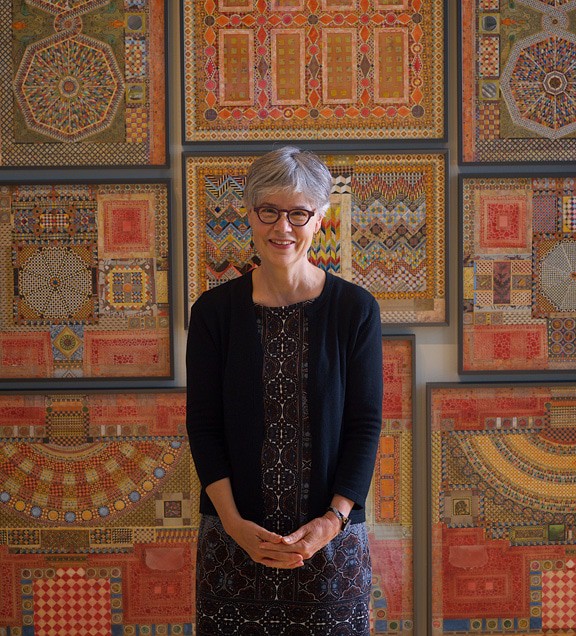 2008 - Nygaard Foundation Grant to support Norwegian research leading to a drawing of a Stav Church
2007 - Anastylosis - Minneapolis Institute of Art
2007 - Minnesota State Arts Board Artist Initiative Fellowship
2007 - 2008 - Associated Colleges of the Midwest FaCE Grant for research on the Great Mosque - Divrigi, Turkey