In 1998, I led a group of students on a study-abroad program exploring the idea of classical beauty and its manifestations in Roman ruins, Romanesque architecture, and Gothic cathedrals in France and Italy. I returned from the trip with one hundred small drawings of various architectural monuments. These drawings were the beginning of a process of exploration into how to represent the experience of being present in these historic spaces.
More than two decades and 19 drawings later, I have developed a disciplined work process that begins with site selection and research, preliminary drawings to determine format and materials, and a final, large-scale drawing that attempts to deal with the particulars that make these magnificent sites unique.
click an image for full description
El Castillo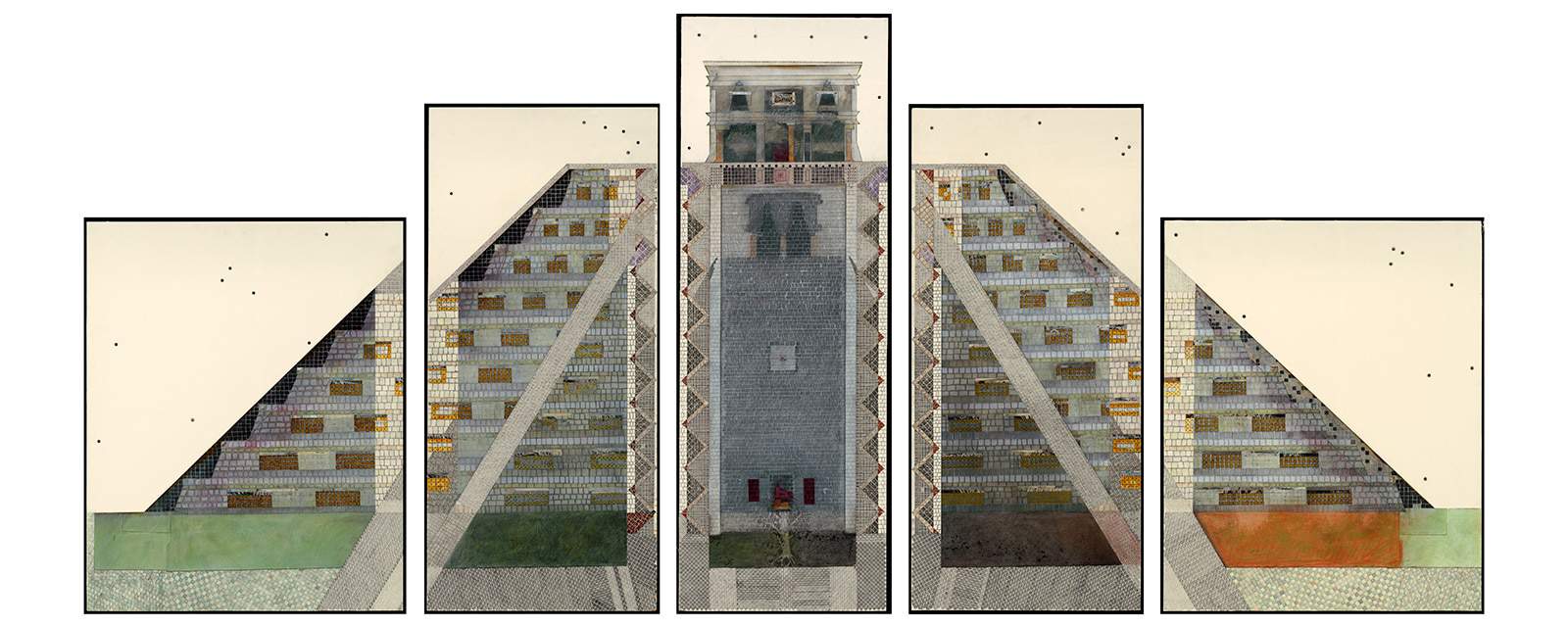 A central drawing challenge the Anastylosis Project attempts to unravel is the role of time in the life of these buildings. Drawings are adept at representing the two dimensions of height and width, and with attention to perspective can suggest the third dimension of depth as well, but drawings are not well suited to presenting the fourth dimension of time. So, for this eighth drawing, I chose a relatively simple Mayan pyramid, El Castillo from Chichen Itza on the Yucatan Peninsula of Mexico.